2017 Hero 1: Jesse Haro
Click here to visit District 5 United on Facebook and LIKE us if you like that we strive to improve the quality of life in East San Jose and/or if you like this story.
2017 Hero Story 1 – Jesse Haro:Â The following story was submitted by community member Kat Da Silva.
Use the social media icons on this page to share this hero story or leave a comment at the bottom of this page. You may also share this story using Twitter hashtag: #district5united or short link https://bit.ly/2vZL8ai.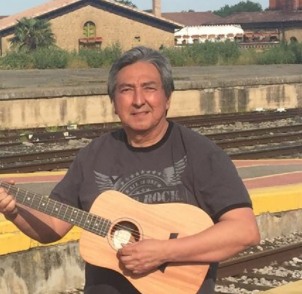 According to Kat:Â Jesse is leader of Alum Rock Village Action Committee and one of it's founding members after the incident with Miss Flow happened last year. Jesse took on the role of being the leader and has been patiently and diligently guiding it's members through various projects such as our three-month litter pickup, the feasibility project for the Village area up to Alum Rock Park, and also the up-coming Viva Calle event. Jesse is passionate about creating change in the Village area and restoring it to the gem it use to be.
All 2017 nominations:
Jesse Haro
Mary Ann Andrade
Daniel Patton
Kat Da Silva
Mary Valderamma
Donna Furuta
Dr. Hilaria Bauer