2017 Hero 3: Daniel Patton
Click here to visit District 5 United on Facebook and LIKE us if you like that we strive to improve the quality of life in East San Jose and/or if you like this story.
2017 Hero Story 3 – Daniel Patton:Â The following story was submitted by community member Lissa Oros.
Use the social media icons on this page to share this hero story or leave a comment at the bottom of this page. You may also share this story using Twitter hashtag: #district5united or short link https://bit.ly/2w8u2ab.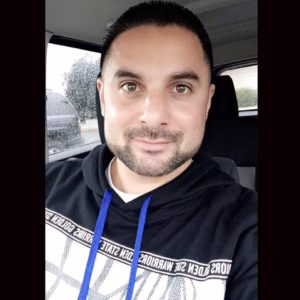 According to Lissa:Â Danny runs a low cost 7 week robotics program for students in district 5. His programs helps families ensure that their children are cared for while they are at work and provides a great learning opportunity. He is available at all hours during the program to resolve issues. The camp provides 2 free meals to the kids during all 7 weeks of the program. So not only are these kids not going hungry, they're occupied nearly the entire summer from 8:45 – 3:30 and there were a few field trips. He also said he would work on extended care if there was a need. The 7 week Robotics summer camp cost what I paid last year for one week + only lunch for another science camp so I'm positive that Danny has had to go above and beyond to make it happen for the past several years.
All 2017 nominations:
Jesse Haro
Mary Ann Andrade
Daniel Patton
Kat Da Silva
Mary Valderamma
Donna Furuta
Dr. Hilaria Bauer