2013 Hero Story 5: Esau Herrera
Click here to visit District 5 United on Facebook and LIKE us if you like that we strive to improve the quality of life in East San Jose and/or if you like this story.
2013 Hero Story 5 – Esau Herrera:Â The following information was submitted by Camille Rivera.
Use the social media icons above to share this hero story or leave a comment at the bottom of this page. You may also share this story using Twitter hashtag: #district5united or short link https://bit.ly/11gPFwQ.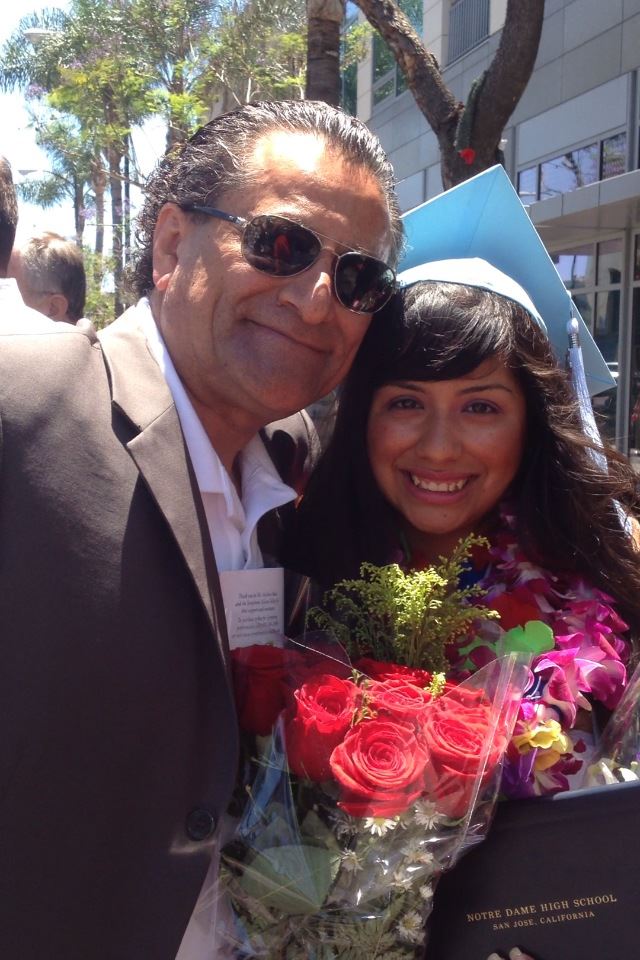 According to Camille: Growing up as a little girl things weren't always easy for me and my family. I was faced with many obstacles that most people today face, such as watching your parents get a divorce, being raised by a single parent, struggling with money, and much more. After my parents got a divorce, my dad never came around anymore, and I was left without anyone to look up to as a father. It was from there on that my uncle, Esau, took a step forward and looked after me like I was his own child. I have always looked up to my uncle, and he is one of my biggest influences and role models. When I heard about this event to nominate a hero, I couldn't think of anyone better to nominate than my uncle, because he deserves it. One of my dreams is to follow in his footsteps, because I look up to him greatly. Ever since I was a little girl, I wanted to be a lawyer, because my uncle is a lawyer. I still have the dreams of becoming a lawyer and now I want to be criminal justice lawyer just like him. Not having a father around wasn't always easy, but whenever I needed anyone my uncle was always there for me. He has supported me in every way possible. When I played softball, there he was sitting in the bleachers on a very hot day bringing bags of vitamin water for me and my team to stay hydrated. When father-daughter events came around at school my uncle was more than happy to accompany me. If I needed a ride from school or anything he would be the first person I would call. We have a special bond together, and he is not only my uncle but he is my father figure. When I was a senior in HS I interviewed him and presented his oral story to the community, and one story I shared affected me greatly. He was visiting in Juvenile Hall when a little Chicano boy came up to him and said, "Are you really a lawyer?" and my uncle replied, "Yes, I am." The little Chicano boy replied, "I have never seen a Latino lawyer." It was after that incident that he was inspired to create the Latino Role Model Conference. The Latino Role Model Confe rence is an educational conference focusing on students of the East Side San Jose who come from a low income community. The Latino Role Model Conference exist to plant the seeds of dreams into the heads of young people. The dreams of going to college and becoming a lawyer, doctor, engineer, or whatever they wish to be by inspiring them. It exists to give meaning to Si Se Puede. I am now 19 years old, attending Notre Dame DeNamur University with a 3.5 GPA as a prelaw and political science major, and I would not be where I am today without the support of my uncle. I hope to follow in his footsteps, because one day I hope to become a criminal justice lawyer. I also plan to take over the legacy that my uncle created with the Latino Role Model Conference after I graduate college. My uncle Esau deserves to be recognized as Hero, because he is my hero.
Click here to view all the nominated heroes and then join us on June 29th to celebrate "District 5 Heroes".
Click HERE to vote now to tell us who should receive Special Recognition on June 29, 2013!!