2013 Hero Story 1: Lily Tenes
Click here to visit District 5 United on Facebook and LIKE us if you like that we strive to improve the quality of life in East San Jose and/or if you like this story.
2013 Hero Story 1 – Lily Tenes:Â The following story was submitted by community member Darlene Tenes.
Use the social media icons above to share this hero story or leave a comment at the bottom of this page. You may also share this story using Twitter hashtag: #district5united or short link https://bit.ly/1asJsTG.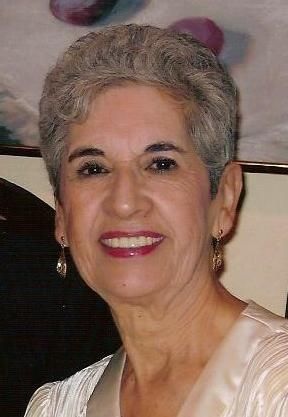 According to Darlene:Â 
PACT
Mrs. Tenes has shown dedication and selflessness serving the community in many ways. She was one of the founders of PACT (People Acting in Community Together) when it was originally called the EDOP-Eastside Downtown Organizing Project over 25 years ago and is still active in the organization serving as a board member and grass roots activist. She has worked on various PACT projects starting with getting a streetlight installed on Alum Rock Avenue where hundreds of children cross to get to school. Since then accomplishments have included getting Homework Centers in schools across the city and working for 12 years to get the Alum Rock Youth Center built on the east side, and working on the Children's Health Care Initiative which eventually became Healthy Families. ( Note PACT is a grassroots community organization that seeks to improve the health, education, safety, and general well-being of people in San Jose, working primarily in the city's low and middle-income communities. )
RAINBOWS
For 17 years she dedicated herself as a full-time as a Regional Director for Rainbows, a group support program for children going through death, divorce and separation from a loved one. She has handled many different situations such as dealing with the children of parents who have committed a murder suicide or others who were taken from their drug addicted parent and placed in foster care and then sent to Rainbows to transition to their new family environments.
She was among the first nationally to involve parents knowing they too are suffering and need help. She is a terrific, incredibly empathetic person who envisions what needs to be done. All the hours of training, facilitating, fundraising, and administrative work are done on a purely volunteer basis. She does not receive any income or stipend whatsoever but believes in her work and the difference it makes in peoples lives.
JUVENILE DETENTION MINISTRY
For the past 6 years Lily has volunteered her time to providing comforting words, guidance and prayer to youth in the lock-down units for violent offenders at Juvenile Hall. When others want to "lock 'em up and throw away the key" she knows that through faith, hope and love that they can change. Through her faith she assures them that they are worthy and capable of living a different life and becoming productive adults and loving parents.
Click here to view all the nominated heroes and then join us on June 29th to celebrate "District 5 Heroes".
Click HERE to vote now to tell us who should receive Special Recognition on June 29, 2013!!