2017 Hero 6: Donna Furuta
Click here to visit District 5 United on Facebook and LIKE us if you like that we strive to improve the quality of life in East San Jose and/or if you like this story.
2017 Hero Story 6 – Donna Furuta:Â The following story was submitted by community members Jacqueline Curtis, Stephen Lee and Valerie Trovato.
Use the social media icons on this page to share this hero story or leave a comment at the bottom of this page. You may also share this story using Twitter hashtag: #district5united or short link https://bit.ly/2uEzIYj.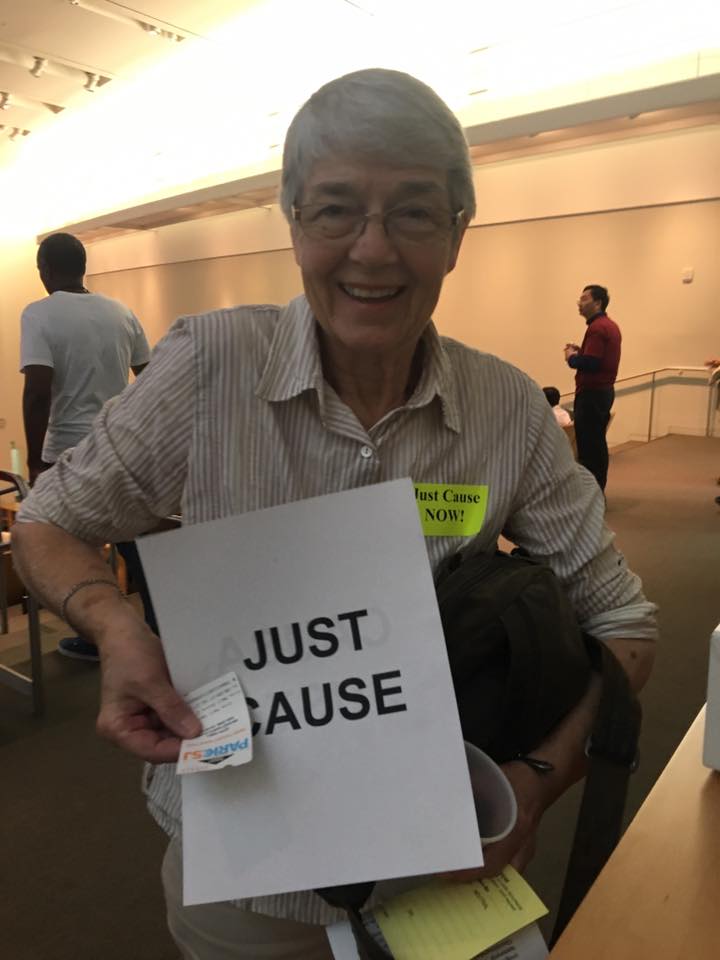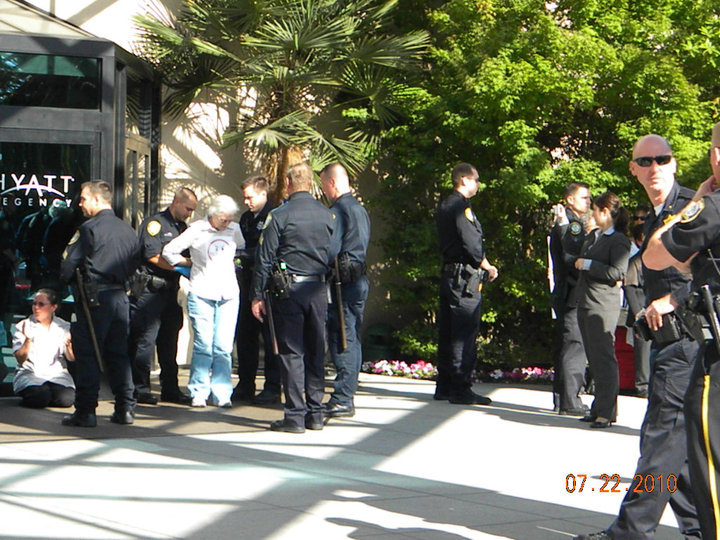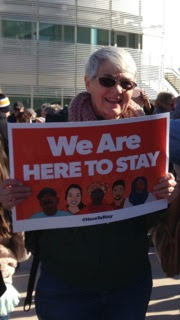 According to Jacqueline:Â Donna Furuta has been a hero to East San Jose for 40 years. She has advocated, protested, and worked tirelessly for so many. Donna dedicates herself to justice in our community. She works diligently for organizations in our neighborhood and city to improve the quality of live here. She is presently active in Indivisible East San Jose where she advocates for the safety of our immigrant neighbors. She is an organizer with PACT where she advocates for public transportation improvements, protesting (and being arrested for civil disobedience) for better pay and work safety for hotel cleaners, rights of immigrants and is a regular on the neighborhood safety night walks in the Saint John Vianney neighborhood. She works on "Get Out the Vote" programs for our neighborhood. She works with Californians for Justice, Bread for Life and more. The list is endless. She is a leader at Alum Rock United Methodist Church where she advocates for LGBTQ equality. Donna is a hero – not because of one moment or action. Donna is a hero because of a lifetime of devotion to community participation, advocating for the vulnerable, and protesting the unjust.
According to Stephen:Â For many years Donna has been a powerful force for good as a grassroots community leader with PACT: People Acting in Community Together. Through engaging and listening to other community members to understand their concerns, building relationships and strategizing with grassroots leaders from diverse backgrounds, engaging public officials to provide leadership on urgent issues, Donna has been part of winning:
– health insurance for all children in Santa Clara County
– national health care reform
– fluoridated water in East San Jose
– expanded transportation for seniors and low-income and disabled residents
– protections for renters and increased affordable housing
– protections for immigrants
– many ballot measures for school funding, reforming the justice system and more through voter engagement
Donna has also shared her years of experience as a veteran PACT leader to teach others how to do powerful grassroots organizing to create positive changes for the community. Donna is generous with her time and talents and fiercely dedicated to working for justice. By Akemi Flynn, PACT Dir.
According to Valerie:Â Donna Furuta is the most real person you will ever meet. It has been my privilege to know and love her as a friend, sister in Christ and Grandmother to my oldest child. Nothing will stand in the way of Donna and her Grandchildren.
These statements are why Donna Furuta exemplifies the community hero place in my heart. She is a builder of relationships that are lasting and positive which is key to any community leader. Donna is known for mentoring the young people our community who are interested in social justice. Working along side them as an equal partner in pursuits of social change.
Through her love of education and literature, Donna has taught so many about Spirituality and living a life lead by the spirit. Donna has a spiritual life that is a force to be reckoned with on the subject of Social Justice. Nonviolence actions can only mean you will hear her voice loud and clear also Distinctly and concisely points of change to for " civil liberty and justice for ALL' and All means All.

All 2017 nominations:
Jesse Haro
Mary Ann Andrade
Daniel Patton
Kat Da Silva
Mary Valderamma
Donna Furuta
Dr. Hilaria Bauer