2013 Hero Story 2: Judy Thompson
Click here to visit District 5 United on Facebook and LIKE us if you like that we strive to improve the quality of life in East San Jose and/or if you like this story.
2013 Hero Story 2 – Judy Thompson:Â The following story was submitted by community members Sonja Troncoso and Tanya Freudenberger.
Use the social media icons above to share this hero story or leave a comment at the bottom of this page. You may also share this story using Twitter hashtag: #district5united or short link https://bit.ly/18vopRi.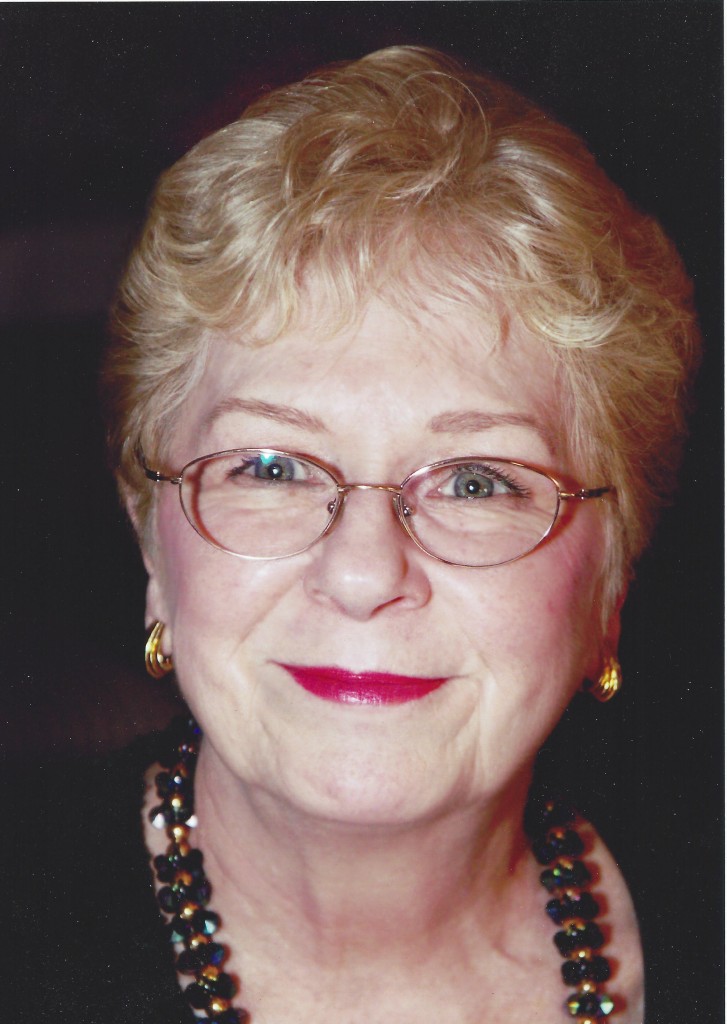 According to Sonja: Judy Thompson has been a big advocate of local communication for the East Highlands and Alum Rock neighborhoods. She started the New Neighborhood Voice.  She has volunteered at the Youth Science Institute Thrift Shop for years and now at the local Goodwill store.  Judy has assisted in the Neighborhood Watch and keeping many of us posted about events and various crime and other topics in 95127. Judy's other volunteer activities:  Alum Rock Village Business Association (ARVBA) Board of Directors and Secretary 2005-2011, Event Coordinator San Jose Salsa Festival 2010 and 2011, Event Coordinator Light Up the Village 2007 – 2011; Planned Parenthood Eastside Clinic Volunteer Clinic Assistant 1994 – present; Regional Medical Center Community Advisory Board and Board of Trustees 2005-2011.
Per Tanya: Judy Thompson has been my hero in this community and role model for many years. We met when she and her husband, Allan, were trying to find a solution to the closing of Corothers Road due to storm damage. In all of her actions to fight injustice, resolve community problems, support the youth in Alum Rock, or shine a positive light on this community, Judy always takes a firm yet calm stand. She does her research, applies reason to her "arguments" and gives 110% of herself to accomplish all of her projects. I'll just mention a few of those projects. Many residents in Alum Rock will be forever grateful to Judy for taking over when our local newspaper ended publication. The New Neighborhood Voice (www.nnvesj.org)–with Judy as the reporter and photographer–was a great way to get news about schools, businesses, and activities in the Alum Rock area. She was the best YSI cheerleader I've ever known (I should know because I shopped there religiously), and continues to volunteer at Planned Parenthood. She also continues to share her time and energy with organizations like the Hillcresters that raise funds for local groups and is a library supporter. If it was not for Judy's drive to accomplish any task before her, the Alum Rock Village Salsa Festival would never have been such a tremendous success. Not only did it draw people from all over the City, at the time it helped changed the perception that East Side is a bad place to live. I think I figured out how she gets so much accomplished with so little resources and in some cases so little time. She is extremely organized (and tidy, too), she knows how to manage her time and makes sure she takes personal time out for herself and Allan. In addition, she is so dedicated, dependable and trustworthy that people like me want to jump in and support her efforts. She just never stops giving and sharing … even right down to the beautiful plants in her garden. Now, surely you can understand why I believe Judy is my "District 5 Hero."
Click here to view all the nominated heroes and then join us on June 29th to celebrate "District 5 Heroes".
Click HERE to vote now to tell us who should receive Special Recognition on June 29, 2013!!